Internationally renowned winemaking complex in Murcia.
Prestigious winemaking complex formed of two wineries with 100 hectares of vineyards and a charming guesthouse, located in Murcia.
Description
Murcia has been a wine-exporting region since the olden days, and the fact that the phylloxera outbreak did not reach the area encouraged the exportation of wines to places in Europe whose harvests had been hit by this pest. This region therefore has large-scale, export-oriented wineries.

This winery contains an industrial area with stainless steel tanks and barrels with a capacity of over 2 million litres of wine. It also benefits from new machinery for bottling with different types of lid, packaging, stacking, etc. It is thus an industrialised and state-of-the-art winery.

Furthermore, it comes with 100 hectares of vineyards and a second winery for producing half a million bottles of wine, in addition to an absolutely lovely guesthouse.
Infographic of the Denomination of Origin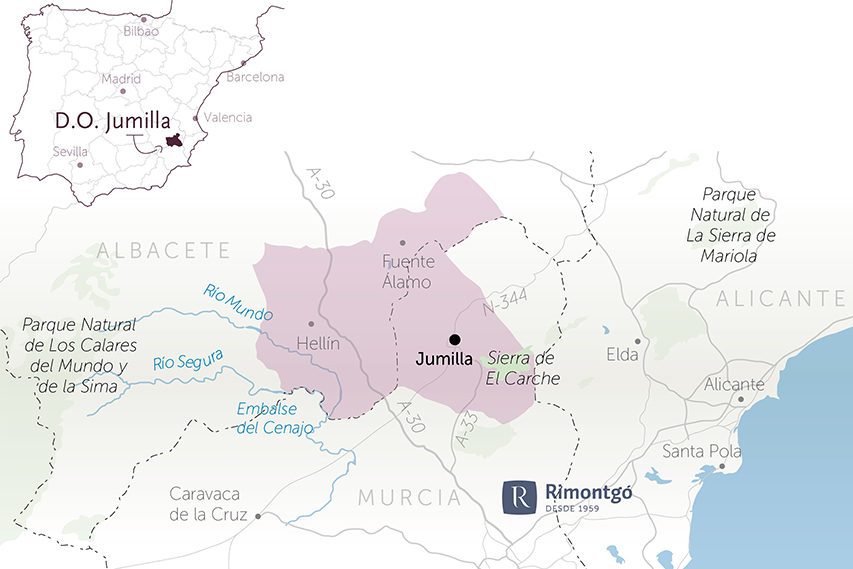 Characteristics
Change to imperial units (ft2, ac, °F)
Change to international units (m2, h, °C)
Winery area:

4.596 m249.471 ft2

Maximum production capacity:

4.000.000 l

Average annual production:

2.000.000 bottles(75cl)
Vineyard area:

78 ha193 ac
Climate characteristics
Hours of sunshine per year:

2.900 h

Annual rainfall:

300 l/m23.229 l/ft2
---
Other similar wineries that may be of interest to you