Find your winery or vineyard
2 Wineries and Vineyards for sale in DO Vinos de Madrid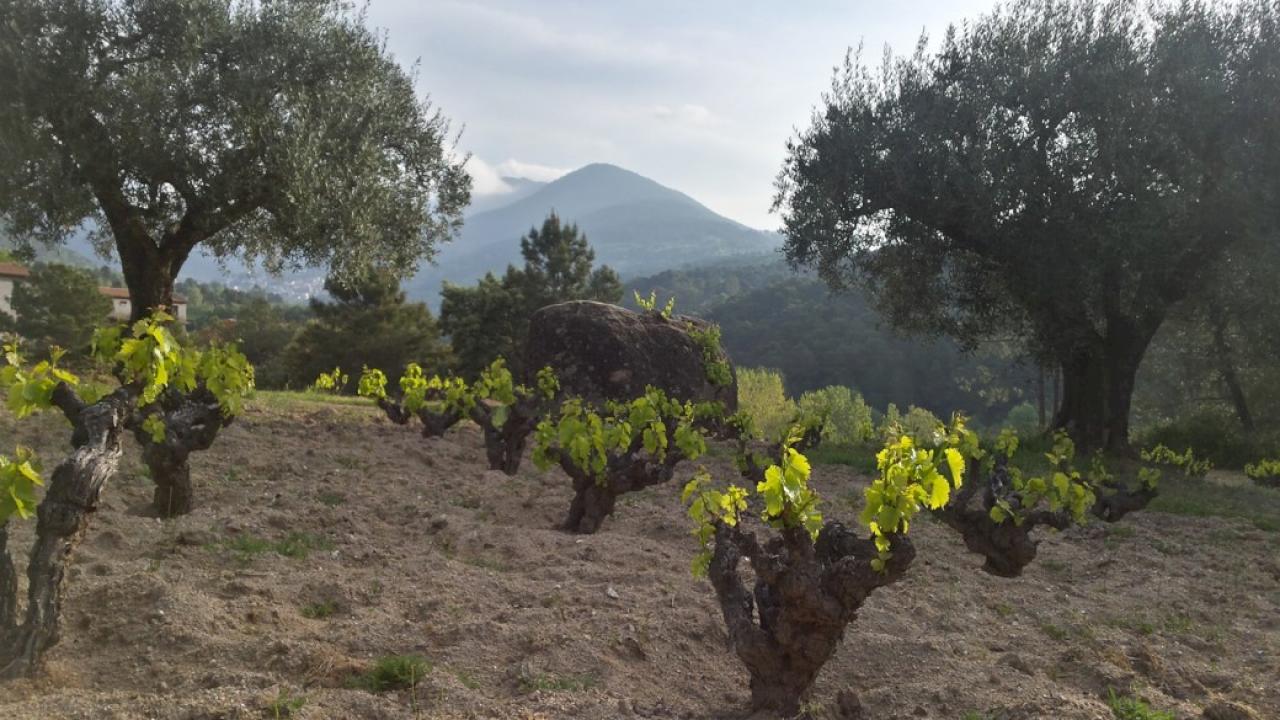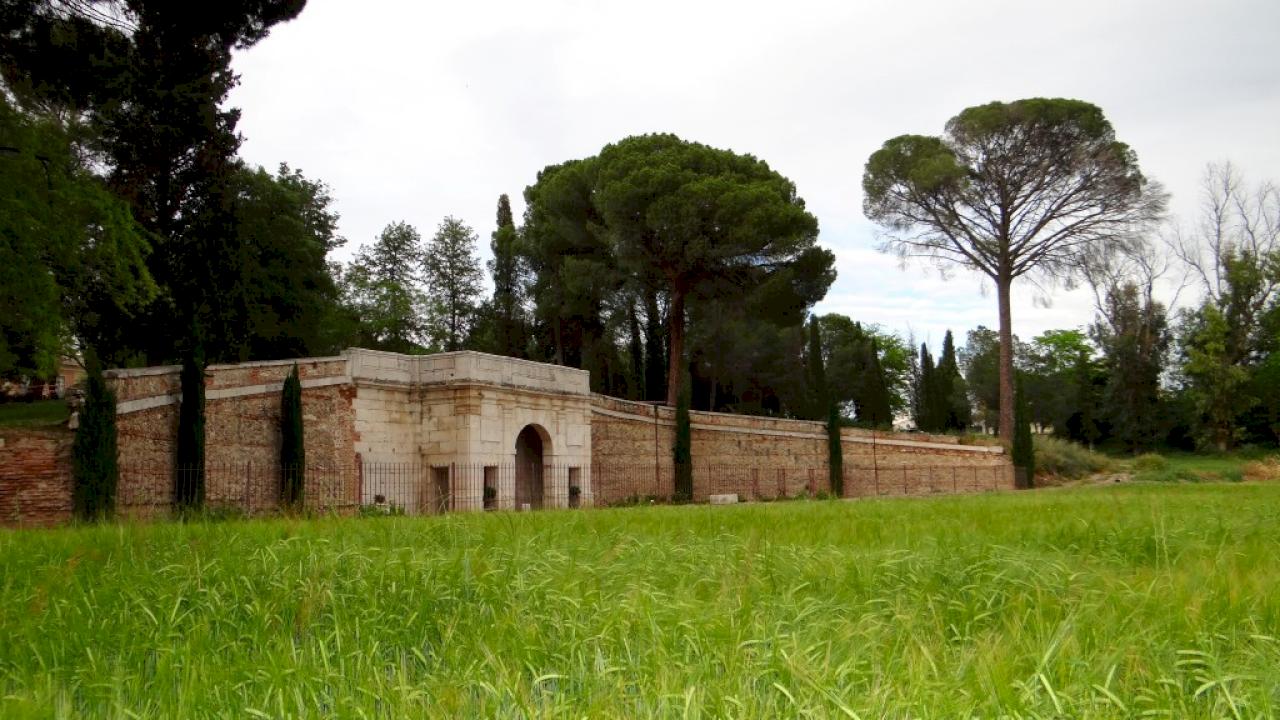 Infographic of the Denomination of Origin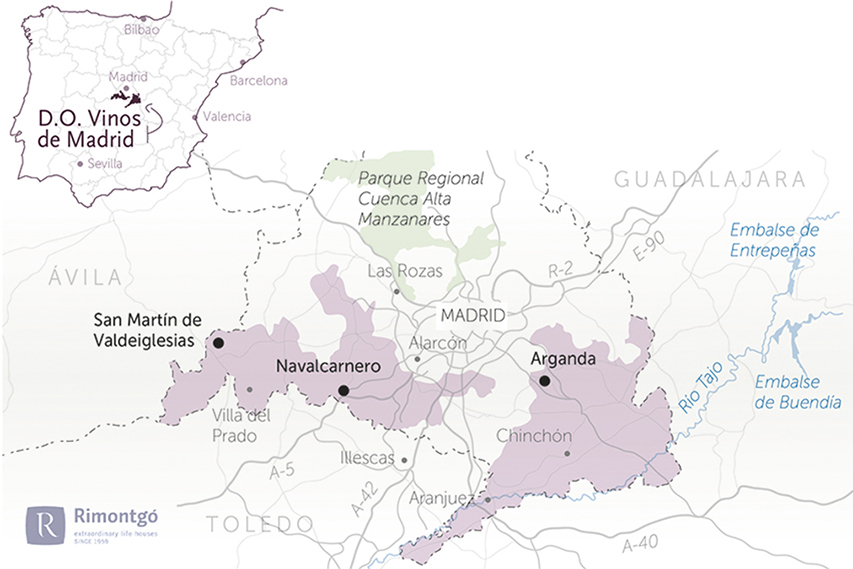 Change to imperial units (ft2, ac, °F)Change to international units (m2, h, °C)
D.O. year of foundation:

1990

Number of wineries (2017):

47

Total surface area:

8.391 ha20.734 ac

Maximum production allowed:

7.000 kg/ha6.245 lb/ac

Altitude of the vineyards:

Min: 640m

Max: 980m

Min: 2.100ft

Max: 3.215ft

Temperature:

Min: -7º

Max: 39º

Min: 19°F

Max: 102°F

Yearly hours of sun:

2.900

Yearly rainfall:

500 l/m25.382 l/ft2
DO Vinos de Madrid
LOCATION AND HISTORY
In the summer of 1990, the wine region of Madrid, located to the southeast and southwest of the capital, obtained the state of Designation of Origin. From then on, it has very much increased the popularity of the wines produced here. The vineyards are located in 54 municipalities, plus the experimental state of El Encín, in Alcalá de Henares. The DO is divided into three sub-areas: Arganda, Navalcarnero, and San Martín, where the styles can vary from one another.
SOILS
All the areas are situated at altitudes between 640 and 980 metres, but benefit from their own land. Around half of the vineyards are found in Arganda, the largest sub-area (51% of the vineyards), where the clay and loam terraces are found on granite with a good content of limestone. To the West and the South of the city, San Martín (35% of the vineyards) and Navalcarnero (14% of the vineyards) are extended towards the border of Castilla La Mancha. San Martín has granitic soils, dark-brown soil on granite, slightly acidic and low in humus. The soil in Navacarnero is of silicon origin with a loam-sandy texture with carbonates, thick sand and clay sub-soil, yet permeable.
CLIMATE
The three sub-areas of wines in Madrid have the same continental climate, with long hours of sun and extreme temperatures. However, the rain varies. San Martín, influenced by the mountains, is the most humid, receiving 658mm per year; Navalcarnero receives 529mm; Arganda receives 461mm. The climatic contrast, in common with the rainfall, favours the cultivation of the vine.
TYPE OF GRAPE
The grape varieties in Madrid vary from one sub-area to the next: Malvar and Tinto Fino (Tempranillo) predominate in Arganda; Albillo and Garnacha in San Martín; Garnacha in Navalcarnero. However, Syrah and Mosacatel de Grano Menudo are also grown in order to raise the bar. Different plantation designs are used in order to make the most of the vineyard space available and, more recently, it has particularly encouraged organic cultivation. The density of the vine is between 900 and 4,000 per hectare.
Discover more wineries and vineyards for sale in these wine regions in Spain
Tap on the map to activate Zoom