Find your winery or vineyard
1 Wineries and Vineyards for sale in DO Catalunya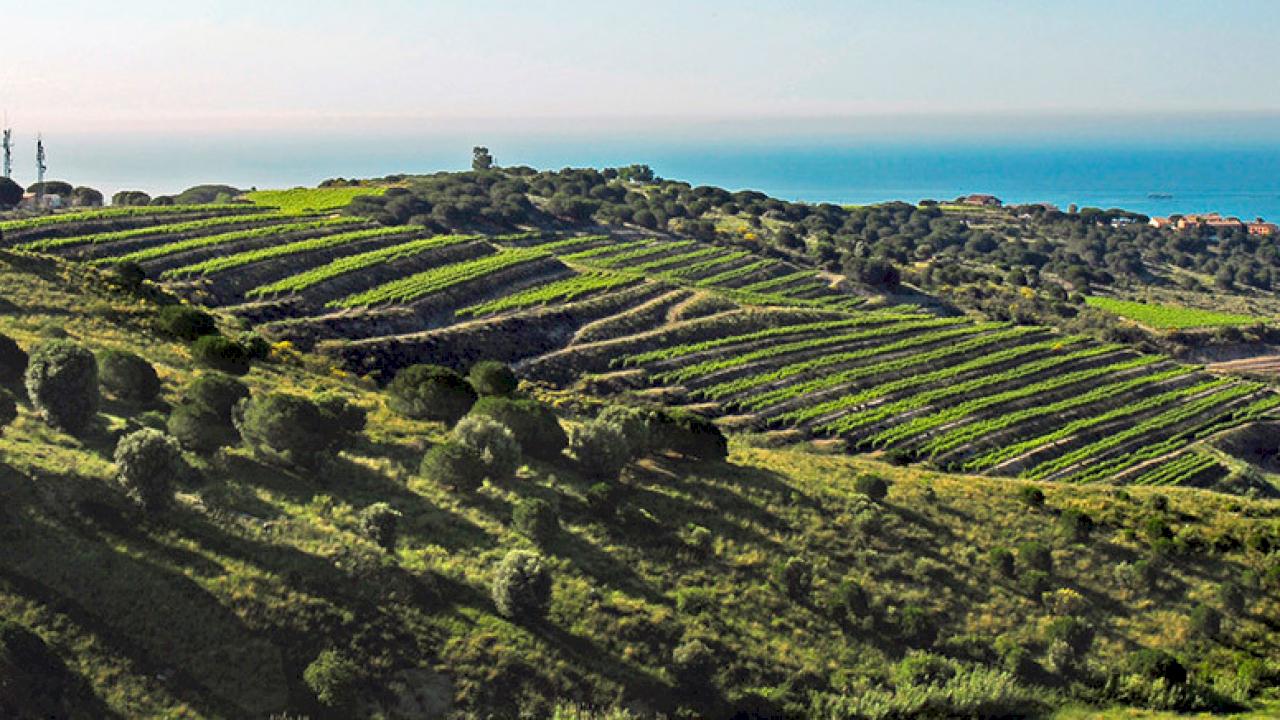 Infographic of the Denomination of Origin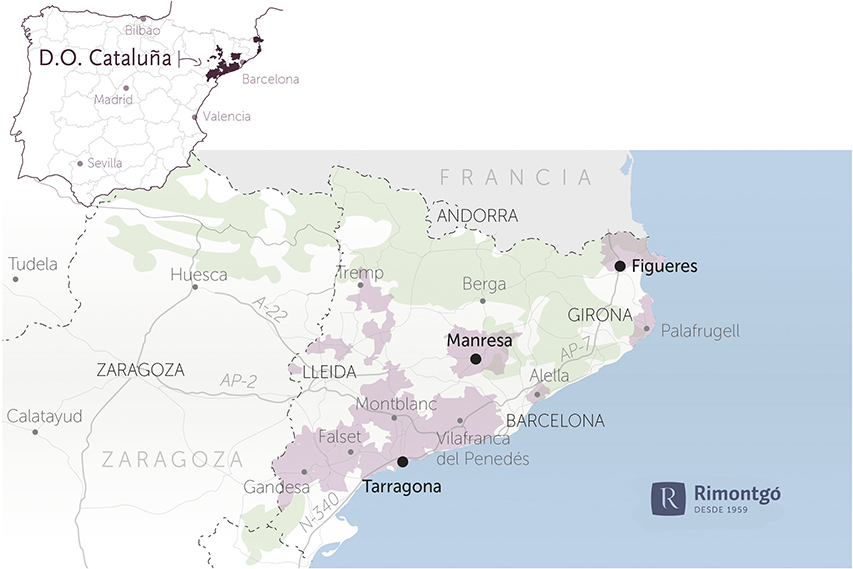 Change to imperial units (ft2, ac, °F)Change to international units (m2, h, °C)
D.O. year of foundation:

1999

Number of wineries (2017):

212

Total surface area:

47.066 ha116.300 ac

Maximum production allowed:

12.000 kg/ha10.706 lb/ac

Altitude of the vineyards:

Min: 0m

Max: 1.050m

Min: 0ft

Max: 3.445ft

Temperature:

Min: -5º

Max: 40º

Min: 23°F

Max: 104°F

Yearly hours of sun:

2.500

Yearly rainfall:

475 l/m25.113 l/ft2
DO Catalunya
LOCATION AND HISTORY
The DO Catalunya was created in 1999 to cover the traditional areas of vine planting that, despite the quality of its wine, were not integrated into other autonomous regions. It includes more than 340 municipalities where the harvest has been carried out uninterruptedly. It is distributed throughout Catalonia, an autonomous region located in the Northeast of Spain, bordered by France through the Pyrenees, Aragon to the West and the Valencian Community to the South.
SOILS
Although each area has its own peculiarities, the soils of Catalonia are made up of sedimentary deposits with a predominance of calcareous materials and low organic matter content. All this gives a particular character to their vineyards, which are also protagonists of very beautiful landscapes.
CLIMATE
In the pre-coastal and coastal areas, sea breezes regulate solar heating, which becomes more intense as we move inland. On the coast, the climate is temperate and moderate, with temperatures rising from North to South, in inverse form to the rain. The interior areas, far from the sea, have a Mediterranean continental climate, with cold winters and very hot summers.
TYPE OF GRAPE
The DO Catalunya covers very diverse areas and is more flexible with the grape varieties that are allowed: the Regulatory Council authorizes up to 19 white varieties and 16 reds. There are autochthonous ones, such as Macabeo, Xarel-lo, Parellada or Mazuelo; but international ones have also been incorporated, perfectly adapted already, such as Chardonnay, Sauvignon blanc, Cabernet Sauvignon or Syrah. Albariño, Chardonnay, Chenin, Garnacha Blanca, Gewürztraminer, Malvasia de Sitges or Riesling are also used to produce white wines; among the reds, Cabernet Franc, Garnacha Negra y Peluda, Petit Verdot or Picpoule.
Discover more wineries and vineyards for sale in these wine regions in Spain
Tap on the map to activate Zoom