Find your winery or vineyard
3 Wineries and Vineyards for sale in DO Empordà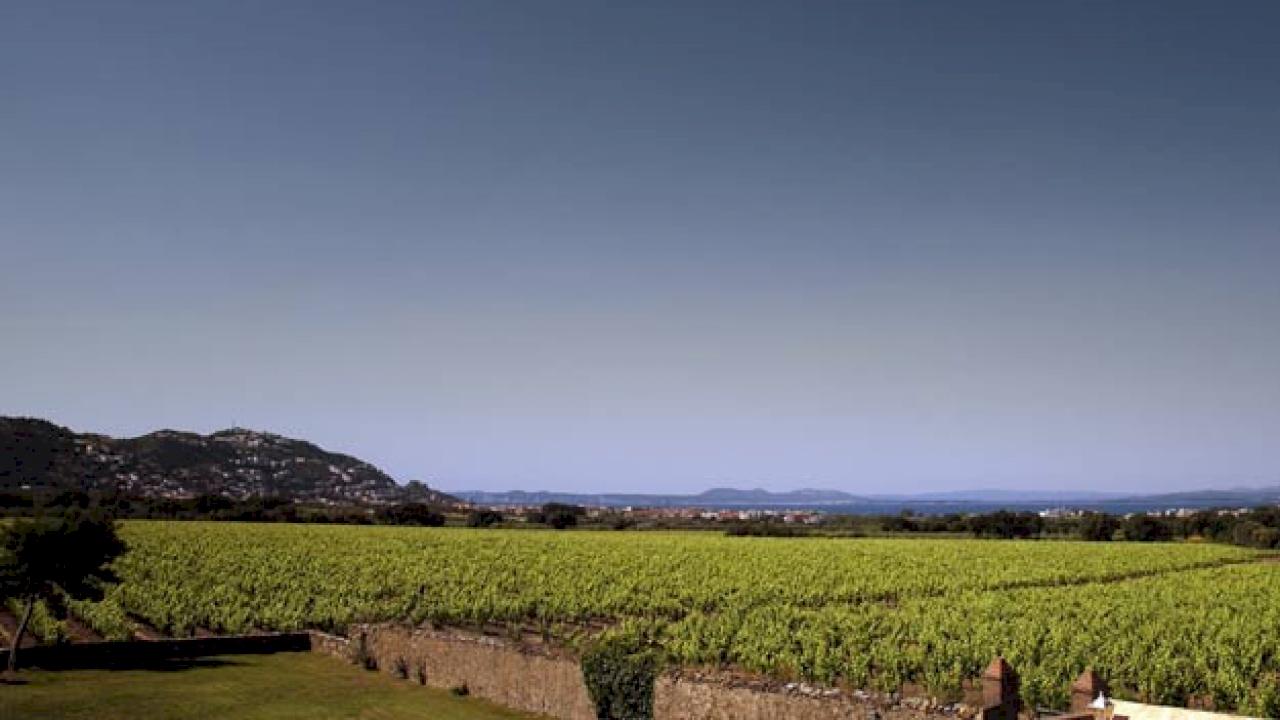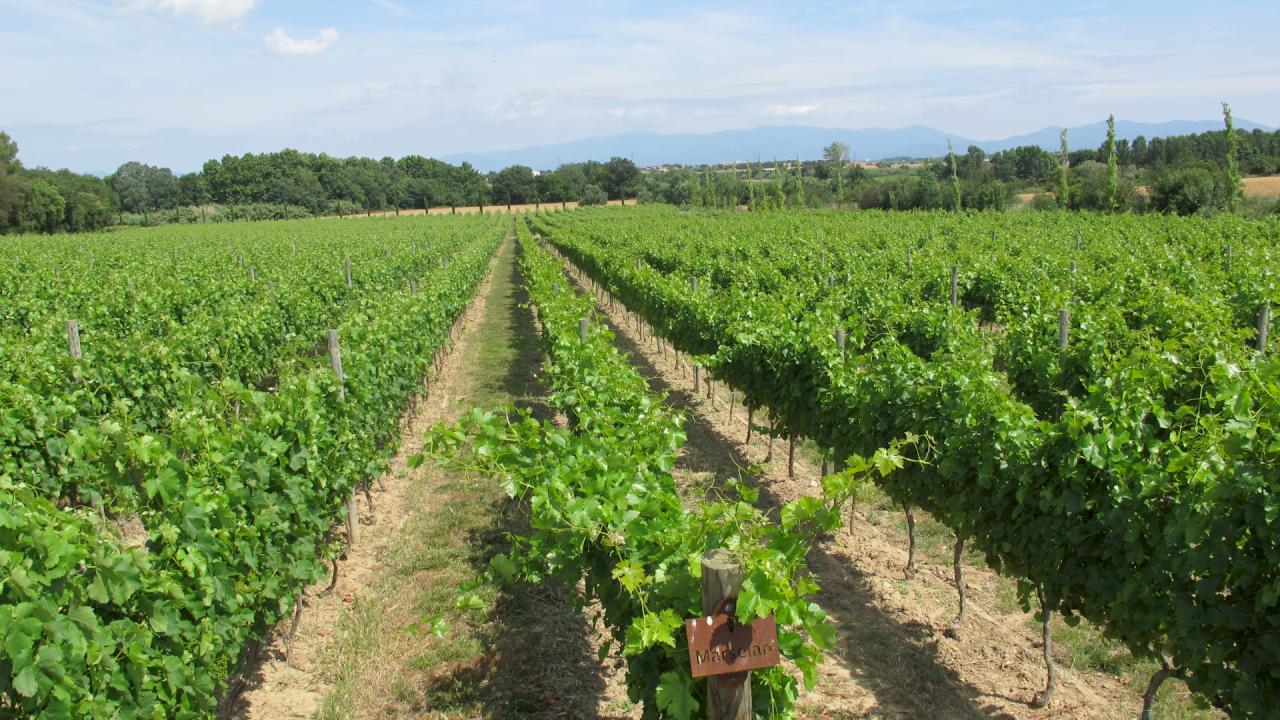 Infographic of the Denomination of Origin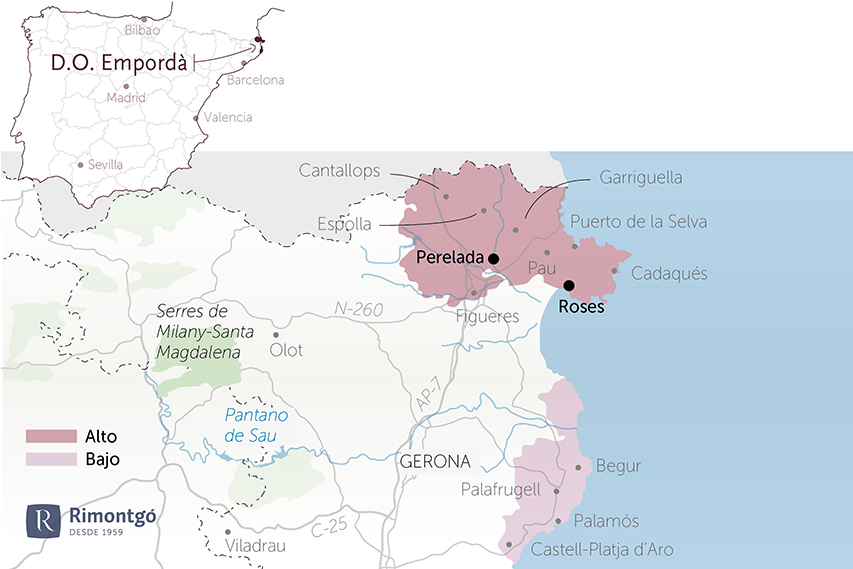 Change to imperial units (ft2, ac, °F)Change to international units (m2, h, °C)
D.O. year of foundation:

1975

Number of wineries (2017):

51

Total surface area:

1.800 ha4.448 ac

Maximum production allowed:

12.000 kg/ha10.706 lb/ac

Altitude of the vineyards:

Min: 0m

Max: 260m

Min: 0ft

Max: 853ft

Temperature:

Min: 1º

Max: 29º

Min: 34°F

Max: 84°F

Yearly hours of sun:

2.400

Yearly rainfall:

600 l/m26.458 l/ft2
DO Empordà
LOCATION AND HISTORY
Up to 50 wineries are distributed by the DO Empordà, which is extended through two growing areas: 35 municipalities to the North of the Alt Empordà and 13 municipalities to the East of the Baix Empordà. Ampurias is traditionally considered the gateway to where the Greeks introduced the cultivation of the vineyard in the Peninsula, which was established thanks to the abbeys and monasteries during the Medieval Ages. Although in the 18th and 19th century the vineyard colonised the area, the phylloxera plague appeared in 1879, completely destroying this prosperous period. Currently it is a traditionally cooperative area, but it is issuing small family wineries, often guided by young oenologists who have helped reinvent the region in recent years.
SOILS
The DO Empordà has very heterogeneous soils, the majority of which has a sandy texture and a low content of organic matter. The soils are largely acidic, and the area varies in height, from sea level to 260 metres high. It is important to take into account that in the plain of Empordà the alluvial soils prevail, whilst in the mountainous areas the soils are slatey and granite-like.
CLIMATE
The proximity of the Mediterranean and the Pyrenees causes climatology with very pronounced contrasts. High sun exposure, prominent rainfall and frequency of violent winds, amongst those that the Northern Tramontane highlights, with gusts that frequently exceed 120km/h. The winters are gentle, with little frost, and the summers are hot and mild, most of all due to the sea breeze. The average annual temperature is found between 14 and 16º C. This results in a hot and humid air, very beneficial for the health of the vine.
TYPE OF GRAPE
The sweet wines have traditionally been the specialty of the DO Empordà, as happens in the nearby areas of France. Therefore, here the Garnacha from l'Empordà stands out, alongside the famous Muscatel. In recent times the young reds are gaining recognition from Cariñena, Garnacha, Syrah, Cabernet Sauvignon, Merlot and Tempranillo. The white are made with native varieties, whilst the rosés acquire a well-defined cherry colour and are very fruity. The organic wines, the Mistelles, the wines produced from mature grapes and the sparkling wines complete the range of varieties produced in Empordà.
Discover more wineries and vineyards for sale in these wine regions in Spain
Tap on the map to activate Zoom