DO Vinos Alicante, Alicante
Farmhouse with a cultivation area of 140 hectares between Alicante and Murcia.
Farmhouse with 140 ha of vineyard, almond trees, olive groves and grain fields, among others, halfway between Alicante and Murica.
Description
This farmhouse has a surface area of 2,000m2, plus a 800m2 detached house.

Furthermore, it has a total of 140 hectares of land for different crops, including approximately 9 hectares of vineyard, 50 hectares of almond trees, 6 hectares of olive trees and 23 hectares of cereal. There are also 1,125m2 of pine trees and 31 hectares of vegetation.

The last refurbishment was in 2007.
Infographic of the Denomination of Origin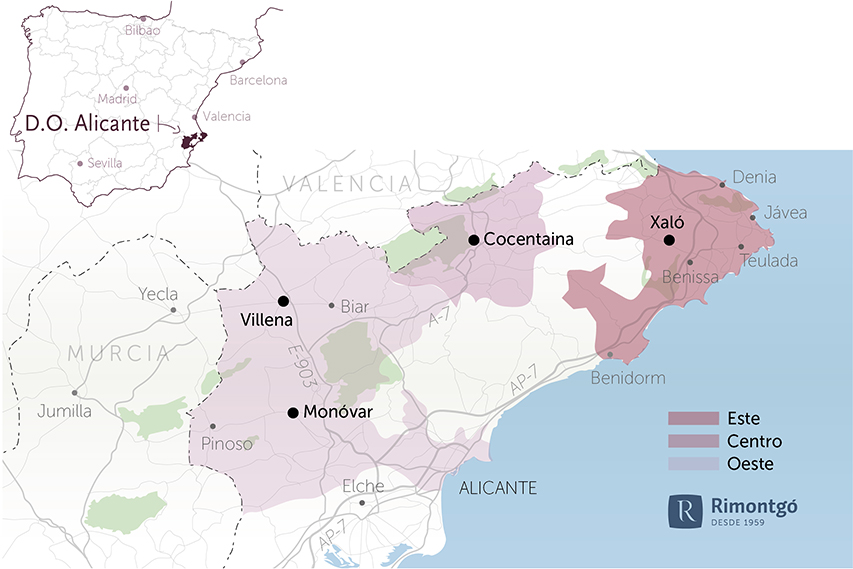 Characteristics
Change to imperial units (ft2, ac, °F)
Change to international units (m2, h, °C)
Housing:

2.800 m230.139 ft2
Climate characteristics
Hours of sunshine per year:

2.800 h

Annual rainfall:

250 l/m22.691 l/ft2